The NEBRASKAland Foundation is a nonprofit corporation with the Governor as the honorary chairperson formed to enhance the pride Nebraskans share in the Good Life and to display this quality of life to guests visiting the great state of Nebraska. Learn more.
---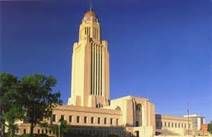 2020 Nebraska Statehood Day Dinner coming February 29th
When it comes to our world, it's always a good time to check in with how we can love it back for providing us with a home all these years.
Friday, July 30 is considered International Day of Friendship. Celebrate with these ways you can show the people you love the most just how much they mean to you.
While normally "back to school" is reserved for children, it turns out that this time of year is important for every age. That's because you're never too old to continue learning, and it can help you live up to your true potential in everyday life.