The NEBRASKAland Foundation is a nonprofit corporation with the Governor as the honorary chairperson formed to enhance the pride Nebraskans share in the Good Life and to display this quality of life to guests visiting the great state of Nebraska. Learn more.
---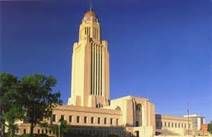 2020 Nebraska Statehood Day Dinner coming February 29th
This back-to-school season, do more than simply prepare for a new school year—help those in need.
In 2020, you might be wondering if being happy is something you could admit to—but even during challenging times, there are ways to boost your mood and try to celebrate the good things in life.
When it comes to living an altruistic life that can help make a difference for others, one of the most valuable things you can give your community is the gift of volunteering.