The NEBRASKAland Foundation is a nonprofit corporation with the Governor as the honorary chairperson formed to enhance the pride Nebraskans share in the Good Life and to display this quality of life to guests visiting the great state of Nebraska. Learn more.
---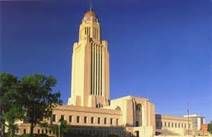 2020 Nebraska Statehood Day Dinner coming February 29th
You have the power to continue to do good in the world and be the positive change, even with everything going on around us.
If you're looking for a reason to get out there and do more good, look no further. April has been named Global Volunteer Month as a time to bring people together to volunteer from across the world.
While times are undoubtedly hard, there is hope on the horizon. Use April's National Month of Hope as a reminder to be a light in somebody's life this month, including your own!