The NEBRASKAland Foundation is a nonprofit corporation with the Governor as the honorary chairperson formed to enhance the pride Nebraskans share in the Good Life and to display this quality of life to guests visiting the great state of Nebraska. Learn more.
---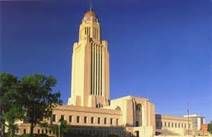 2020 Nebraska Statehood Day Dinner coming February 29th
There's no doubt about it: the early bird does get the worm, and if you strive to live a more altruistic lifestyle, your morning routine should play an important role.
If you want to live a more altruistic lifestyle, start by reprogramming your brain to think more positively. Try out these six tips to focus your thoughts and train your brain to be more positive.
Whether you're in the business world or the nonprofit realm, communication is a critical component of moving things forward and accomplishing your goals.