The NEBRASKAland Foundation is a nonprofit corporation with the Governor as the honorary chairperson formed to enhance the pride Nebraskans share in the Good Life and to display this quality of life to guests visiting the great state of Nebraska. Learn more.
---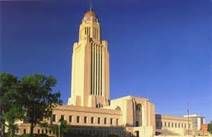 2020 Nebraska Statehood Day Dinner coming February 29th
When bad things happen, how do we act individually, and how can we come together as a society? How can we be kind in times of darkness?
Whether it's a few hours or a long commitment, volunteering not only supports those around you but positively influences you as well.
Living a full and altruistic life is about more than just doing your best. It's about sharing your best with others around you and connecting with them through our inherent need to tell stories.