The NEBRASKAland Foundation is a nonprofit corporation with the Governor as the honorary chairperson formed to enhance the pride Nebraskans share in the Good Life and to display this quality of life to guests visiting the great state of Nebraska. Learn more.
---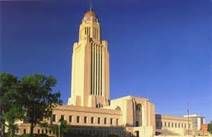 2020 Nebraska Statehood Day Dinner coming February 29th
If you're still not sure what you're doing over spring break, check out these ideas for how you can have fun and give back.
You can give the most lovely Valentine's Day gift by giving back to your community. Check out 14 altruistic ways to celebrate this special day.
Don't let winter get you down. Resist seasonal affective disorder with five tips to stay positive during the coldest season.