The NEBRASKAland Foundation is a nonprofit corporation with the Governor as the honorary chairperson formed to enhance the pride Nebraskans share in the Good Life and to display this quality of life to guests visiting the great state of Nebraska. Learn more.
---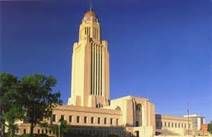 2020 Nebraska Statehood Day Dinner coming February 29th
To lead a fulfilled life, being healthy is about much more than just the physical. It involves your mental well-being, too. 
You don't have to choose just one cause or organization to support. You can provide support for various causes and various organizations. Take the time to figure out what feels right for you and your own goals for doing good in the world.
May is recognized as National Recommitment Month. It's a time of renewal and even to build new habits or relationships. What will you recommit to this month?